About us
Afriflora Sher possesses the largest rose farm in the world. The farm is located next to Lake Ziway, at a height of 1650 meter above sea level and approximately 3 hours' drive from the capital, Addis Ababa. Besides the farm in Ziway, "Sher roses" are also cultivated at 2 other locations: Koka farm, which is an hour's drive from Ziway, and a farm in the village of Adami Tulu, which is near to Ziway.
Afriflora Sher has a total surface area of the greenhouse complex around 650 hectares, which is the equivalent of 1,300 football pitches. The farm grows over 65 different types of roses; large and small-flowering roses and floribunda roses in many different colours. Cutting, planting, harvesting, processing and transport – all activities are carried out by local employees.
Processing halls, which connect to 38 greenhouses, have been constructed so roses can be quickly processed.
HOW WE WORK
Afriflora focuses on the European Retail Market since 2005, and especially on orders based on long-term contracts.
Around 90% of the roses arriving at Afriflora Sher in Aalsmeer are sold directly to customers and delivered to customers.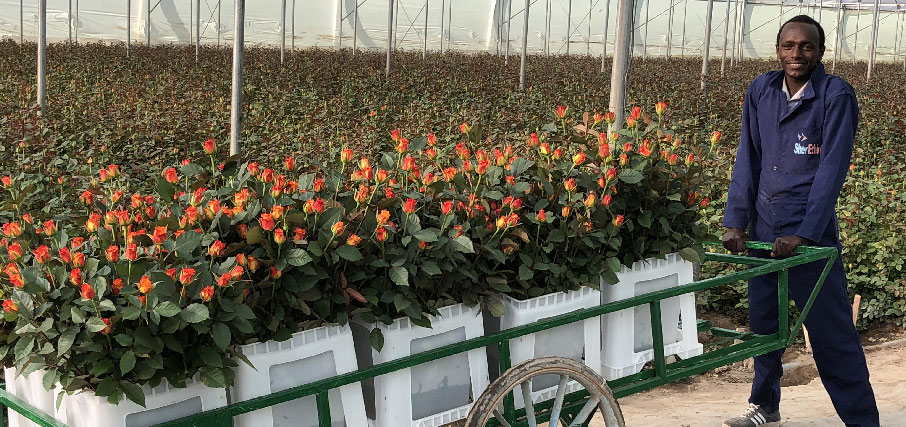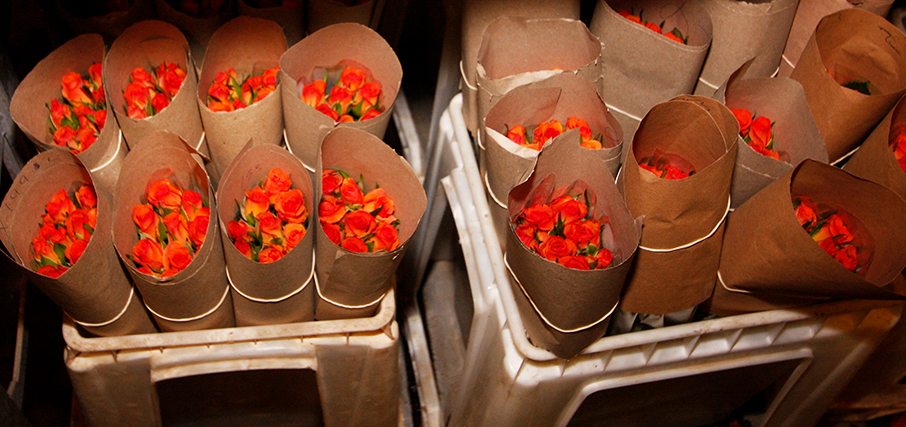 In Aalsmeer – The Netherlands are 3 a 4 million roses processed everyday. After processing the roses are purchased by the auction or they go directly to the customer.
PACKAGES
Afriflora Sher can provide all sorts of packages. If you want to have roses in the famous auction fust or in black buckets, it's all possible. It is also possible to deliver them in water boxes. Obviously all carriers such as an auction cart, Danish container, European pallet and more can be used in consultation with you.
The customer may have specifications for the order, like:
Special type of cut flowers food

Pricing stickers

Different sleeves

Deviating number in a bunch of roses

Color ratio

Lengths

The desired ripening of the roses

Roses are processed into ready-to-use bouquets, based on the customer's preferences, so they can be quickly sold in the Netherlands and so costs can be reduced for customers.
INNOVATION
Cost control and efficiency are very important items in the ornamental sector. Afriflora Sher and her sales team would like to think with you, to optimize existing concepts and develop new concepts. This way you can distinguish yourself with Afriflora Sher.
See our extensive rose assortment here.