Biological pest control
As a rose farm you will definitely have to deal with diseases and pests. There are choices, however, how you control these. Afriflora Sher uses biological pest control. This way Afriflora Sher contributes to human and environmental health.
Biological pest control is the use of natural enemies against diseases and pests
Result
In the greenhouses is 90% percent of all pesticides non-chemical, but biological. Afriflora Sher has the ambition to work 100% with biological (non-chemical) pesticides.
Check-up
Afriflora Sher's roses are regularly checked by the staff for diseases and pests. Examples of pests are white flies, spider mites and thrips. One way to find out if there is a pest in the greenhouse, is to work with a pole and a colored piece of paper. Some insects are attracted by colors, if these insects are in the greenhouse they will be attracted to the paper. This is a very easy and environmentally friendly way to check the greenhouses for pests.
Koppert Biological Systems – Biological crop protection products
As soon as a pest or disease is discovered in a greenhouse, a natural enemy will be deployed immediately as a pesticide. For example, the predatory mite for spider mites. They spread the biological pesticides, from partner Koppert Biological Systems, over the roses. The bottles are filled with natural enemies which will fight the pests.
Since the collaboration with Koppert, the use of chemical pesticides has decreased about 63%. Afriflora Sher strives to use 100% natural pesticides.

Chemical control only when needed
Although Afriflora Sher uses natural cures as much as possible, in some cases it is not possible to control pests or diseases this way. In particular fungi are very persistent. 4 weeks a year, chemical control takes place. This is done by specialized staff under strict safety measures, such as mandatory protective clothing and face masks.
Nevertheless, Afriflora Sher is doing her best to keep the use as limited as possible. To make sure the use is limited, the rose farm maintains the standard amount of permitted chemical pesticides for fruit, Afriflora Sher poses these limitations on herself without legal requirements, to be able to guarantee her customers the best possible quality.
One way to monitor the high standard is to be certified by different organizations. To be able to achieve the high level of ambition, Afriflora Sher is certified by several organisations. Part of being and staying certified, is to be regularly checked.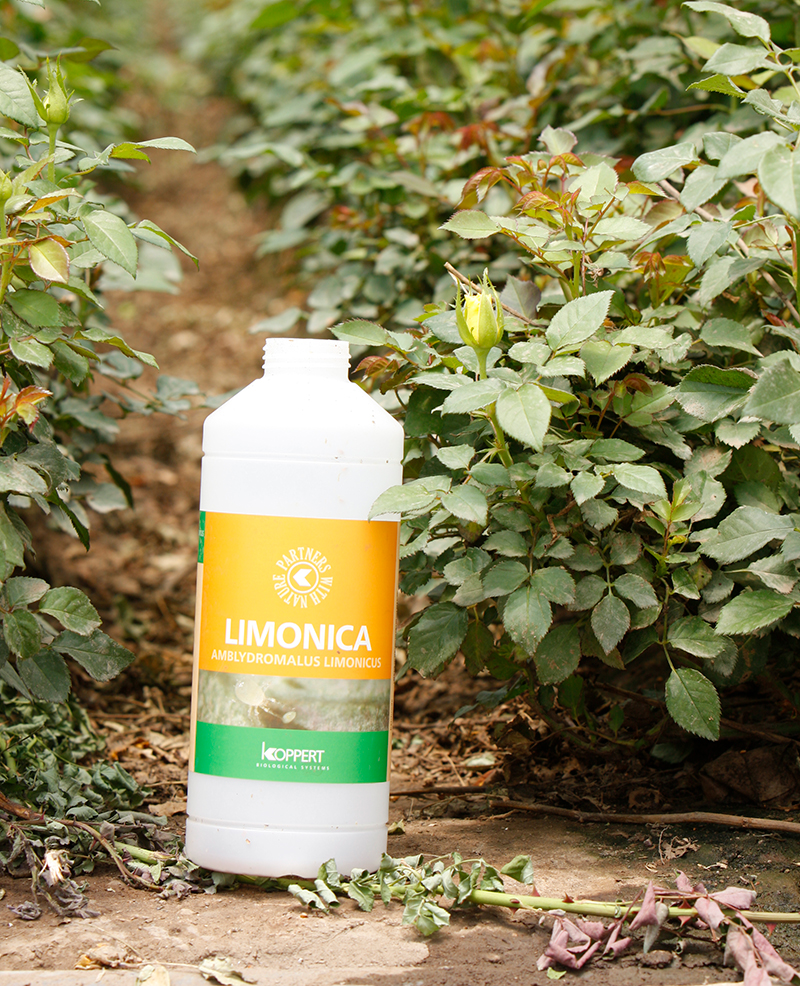 For Afriflora Sher applies;
always biological if possible, chemical only when it is needed
Ambition: As clean as fruit
Afriflora Sher strives to have the same environmental standards as fruit. The standards for fruit and the used pesticides are filed in an excel. They compare these quantities and then check if they can simulate the standards of fruit. If it appears that a particular kind of rose can not meet this, they will look for a replacement. A breed that is safe and stays clean by the use of natural enemies.
At this point Afriflora Sher is more developed than most other rose farms in Africa.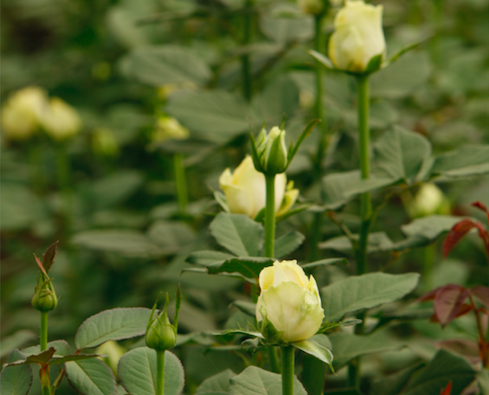 A few roses of Afriflora Sher are already cleaner than fruit
FSI
Partner FSI (Floriculture Sustainability Initiative) Supports Afriflora Sher in natural crop protection. Together they started to get a rose breed as clean as possible. Now there are already six breeds. An example of a breed that's already this far is the Sunny Sher.
On a weekly basis they sent roses to an independent lab in Zeeuws Vlaanderen – NL. There the roses are examined completely. This way Afriflora Sher is constantly aware of the quality of her roses. By documenting everything, she is transparent in her use. Through a barcode Afriflora Sher can always prove which are her roses. Also in Ziway, the company is regularly checked by parties such as MPS-ECAS and Flo-cert.
Afriflora Sher brings … sustainability
Sustainability (planet, people and profit) is one of the core values ​​for Afriflora Sher. The roses are cultivated in natural conditions re-created in metal greenhouses featuring a plastic deck.
Afriflora Sher separates, recycles or reuses all of her products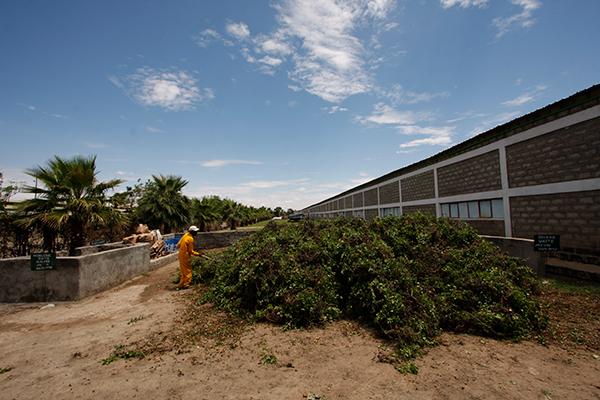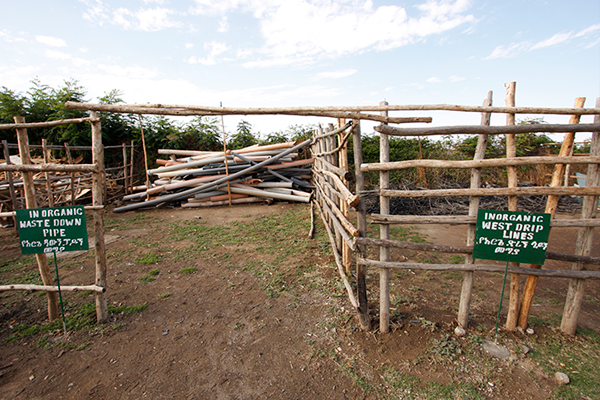 Materials are always reused. For example, the bins in which the roses are transported. And if Afriflora Sher no longer uses specific material, they check if it is useful elsewhere in the economy.
This way Afriflora Sher contributes to sustainability in the region.