AFRIFLORA SHER POSSESSES THE
LARGEST ROSE FARM IN THE WORLD
Sustainability has been the benchmark ever since Afriflora was founded in 2005. Afriflora Sher's main objective is to grow and sell roses that have been sustainably cultivated. This is done while respecting people and the environment.
Afriflora

brings
environment

Afriflora

brings
personal development

Afriflora

brings
quality
Afriflora

brings
education

Afriflora

 brings
foundation

Afriflora

brings
Safety and care
About us
Afriflora Sher possesses the largest rose farm in the world.
Aalsmeer-based Afriflora processes 3 to 4 million roses every day. After processing, roses are either sold via auction or are sold directly to customers via "direct sales".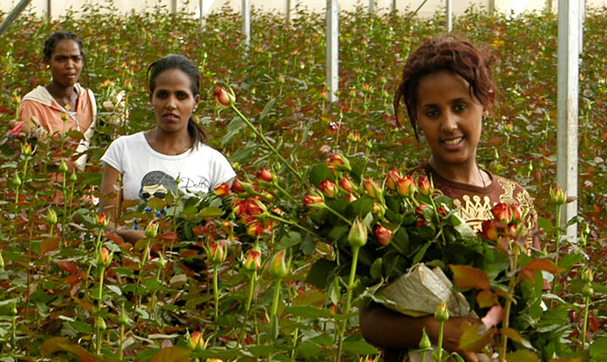 Latest news
AN AFFILIATE OF SUN EUROPEAN PARTNERS LLP ANNOUNCES THAT IT HAS AGREED TO ACQUIRE A MAJORITY STAKE IN AFRIFLORA
20 December 2017 LONDON, UK. An affiliate of Sun European Partners, LLP ("Sun European Partners"), today announces that it has entered into an agreement with KKR to acquire a majority stake in Afriflora ("the Company"), the world's largest grower...
Edeka news: Afriflora Sher, the rose farm with social and environmental engagement
Recently, a nice article about Afriflora Sher appeared on the website of Edeka. Edeka is the largest network of supermarkets in Germany. Edeka does independent research into fair trade products which are taken by supermarkets within the Edeka group. Various...
Affiliates
In order to have a sustainable business, Afriflora Sher is working with these partners.