A modern hospital
10 years ago there was no hospital in the Ziway region in a radius of 120 km. Until Afriflora Sher settled here. She built a modern hospital, fully funded by Afriflora Sher. For employees care is free and for the other people in the region is a small fee requested, appropriate for their income.
Full medical care is available for the whole community
On an average day there are around 400 patients coming to the hospital. The first aid is mainly filled with people injured by traffic accidents.
In the surrounding area there are now two hospitals. A new government hospital is located at 1 km from Ziway. Sher's hospital is now working together with this hospital. Sher Hospital is equipped with a new ambulance to transport and collect patients.
Digital hospital
The patient data administration is fully automated. It is also arranged that the attending doctor can only see the information that is necessary for him. For example, the dentist can not see the patient's other medical data. This way the privacy of the patients is ensured.
Well educated staff
The hospital only hires well trained staff. It does not matter if they come from the region or not. As long as all doctors are trained in a specific specialism.
The staff knows how to work with the instruments in the hospital. They learned this during their education and they get instructed by their colleagues. The hospital has 115 employees.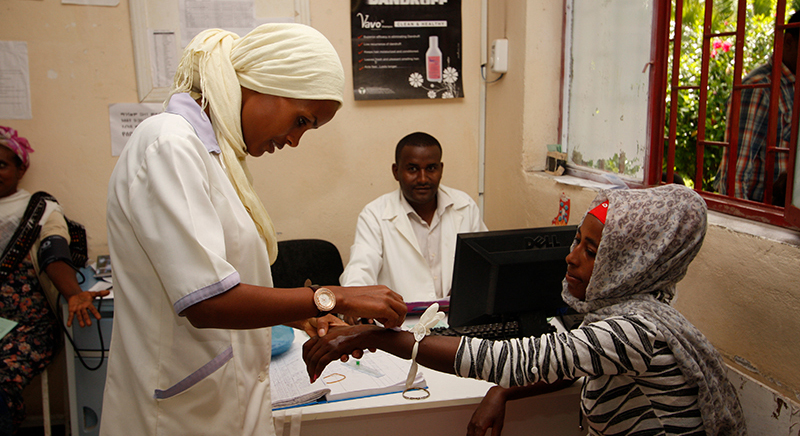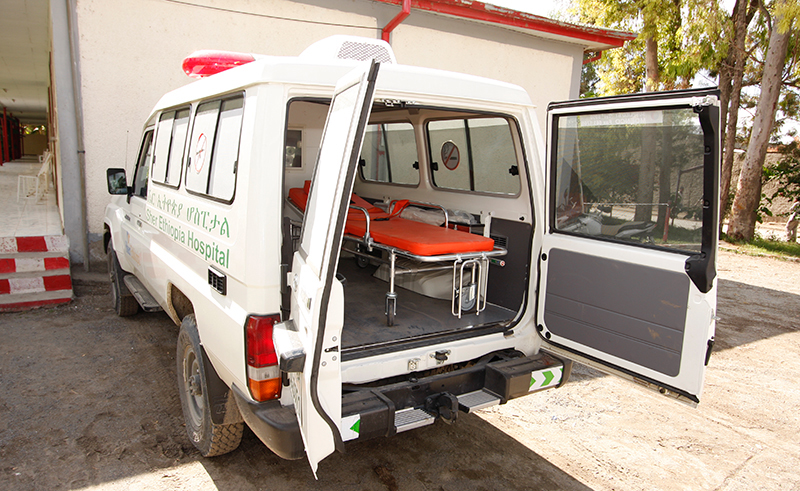 Doctors, nurses and caregivers have the necessary medical instruments to provide proper care to their patients.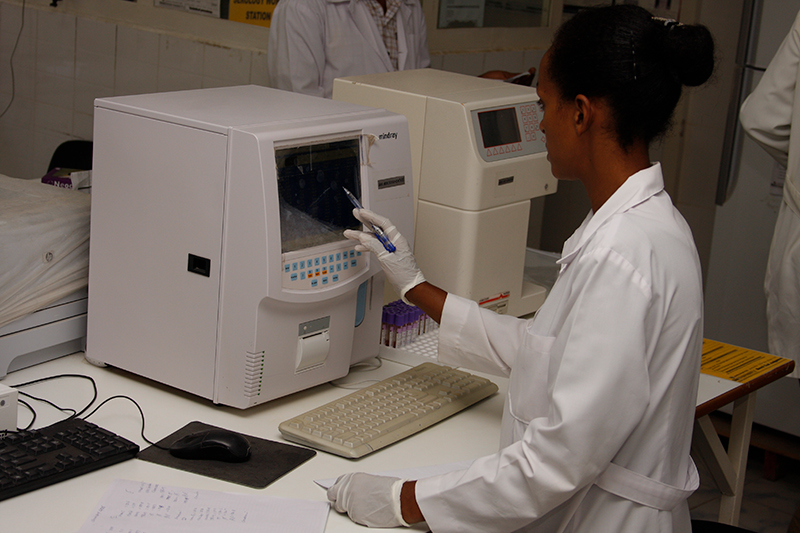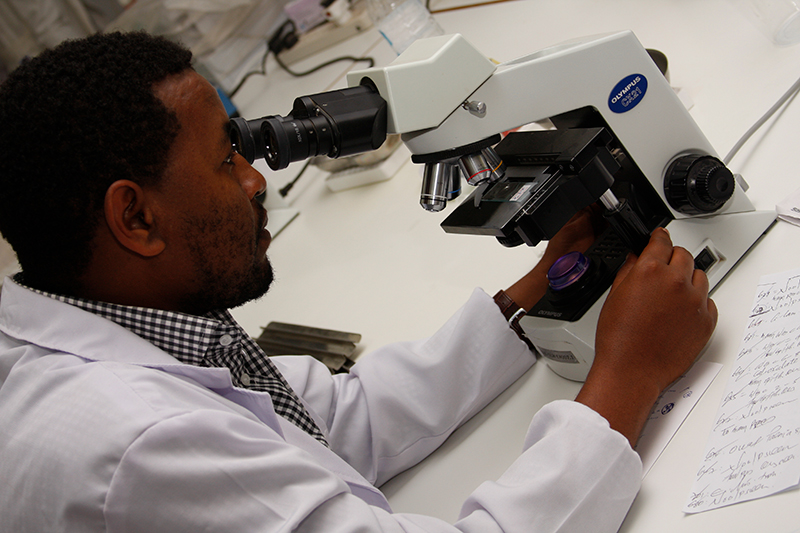 Just like the Dutch hospital policy, there is a first aid. Less urgent patients sign up at the counter and wait in the waiting room for a doctor. Based on the complaints, the doctor determines which treatment is needed. If necessary, patients are further examined in another department.
If new staff is required they post a job offer online. They often get many responses. The working conditions and salary levels are very good at Afriflora Sher's hospital.
Hygiene
Hygiene in the hospital is extremely important for the health of patients and staff. Certainly in a country like Ethiopia, where hygiene is a challenge. Therefore they always use gloves, disinfectants and sterile objects. The staff also carries special uniforms for recognisability and hygiene. Waste containing bacteria gets burned. The hospital is fully cleaned everyday.
The hospital has:
A first aid 24/7 open
A new ambulance
240 beds
A large and small sterile operating room
X-ray equipment
Modern laboratory for tests
Pharmacy
Maternity ward
Incubators
Dentist
Library
Physiotherapy
An IT room with a database where all computers are connected
Digital Patient registration and files
Information on family planning and birth control, which causes less children. In this department children can also get their vaccinations. The government provides this.
The VCT department is an access point for early prevention, care and support for AIDS patients. In this department patients receive professional support before and after their HIV test. They receive support in order to prepare for and understand the test results.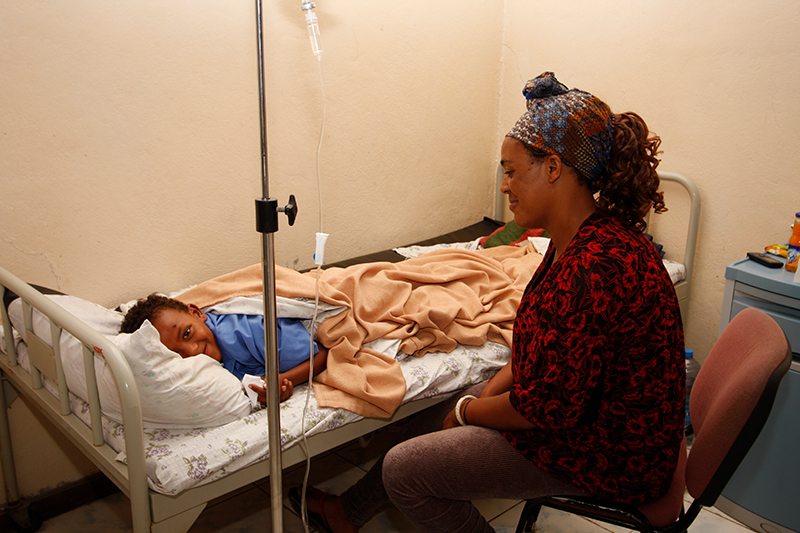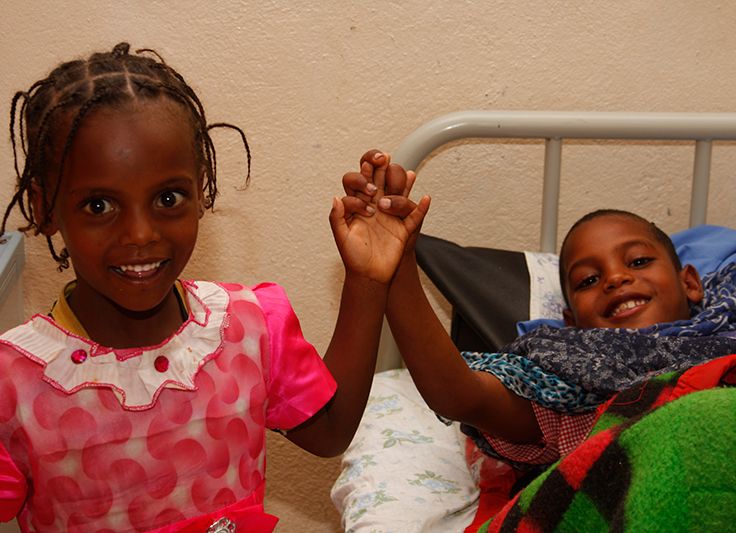 Patients with a negative test result learn how to prevent getting infected by other people. Patients with a positive test result learn how to live a healthier life, in order to live longer. Naturally, they also learn how to prevent infecting other people.
Some AIDS patients have been in the department for 10 years and, due the treatment they can live quite well with the disease.
This has a large impact. From 7% of the community with HIV, to 1%
The impact of the Afriflora Sher hospital
The impact of the hospital in the region is reflected in clear factors contributing to the welfare and well-being of the population, such as reduced child mortality, HIV and family planning.