Primary School
Children are able to attend the school from the age of 4. They immediately learn the basic principles of good hygiene, like washing their hands, faces and clothes. When at home, the children often teach these basic principles of hygiene to their parents. Afriflora Sher thus allows whole families to develop, which in-turn improves living standards in the whole region.
But the children also pass on other information to their parents. This is actually something the school actively encourages. For example, information about vaccinations.
A day at school
08:00 o'clock – The children arrive at school, gather near the national flags and sing the national anthem.
The children then go to their respective teachers. Two rows – one for boys and one for girls – are formed per class. The girls are allowed to enter the classroom first. The teacher starts the day by registering attendance and the children sing a song.
10:00 – 12:00 o'clock – Infant break. Infants (4-6 years) go to the canteen in shifts, where they receive food.
12:00 – 12:30 o'clock – Break for the rest of the school
14:00 o'clock – End of the school day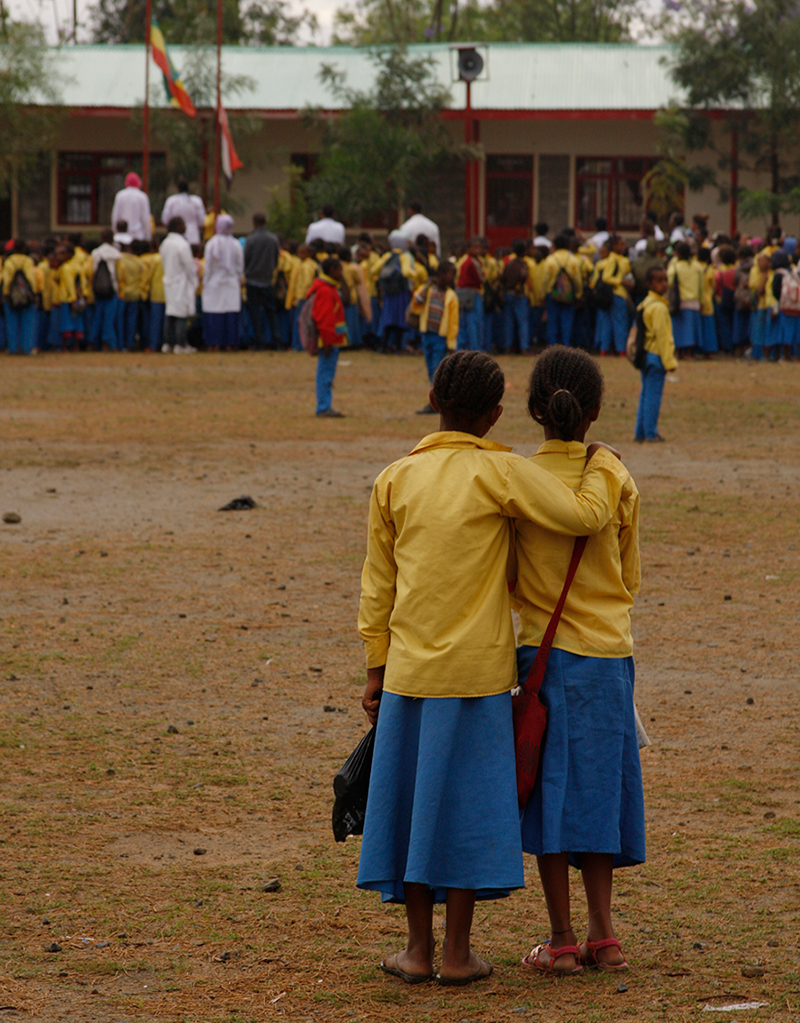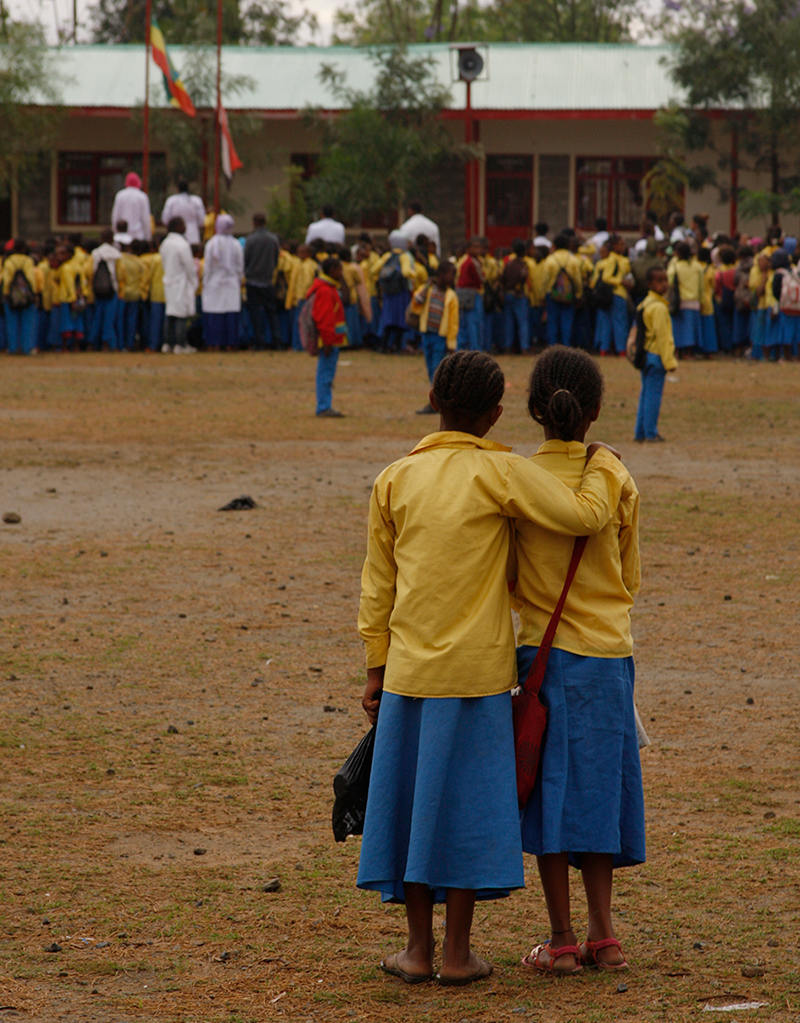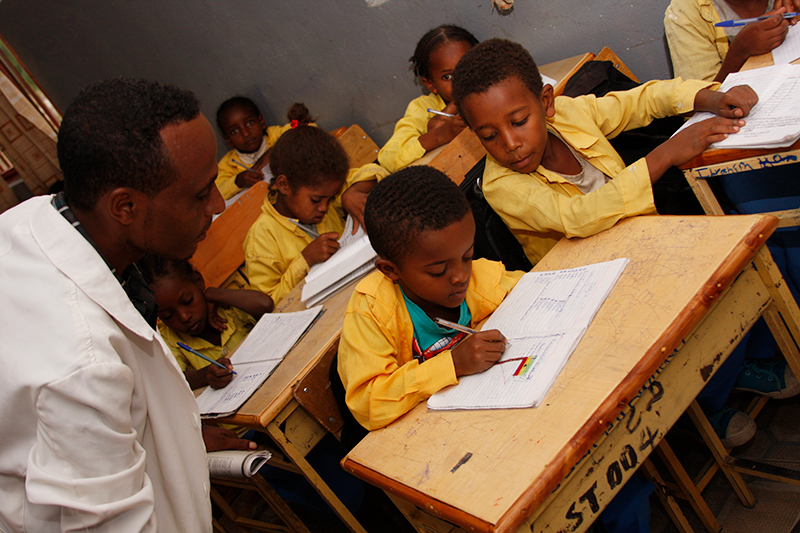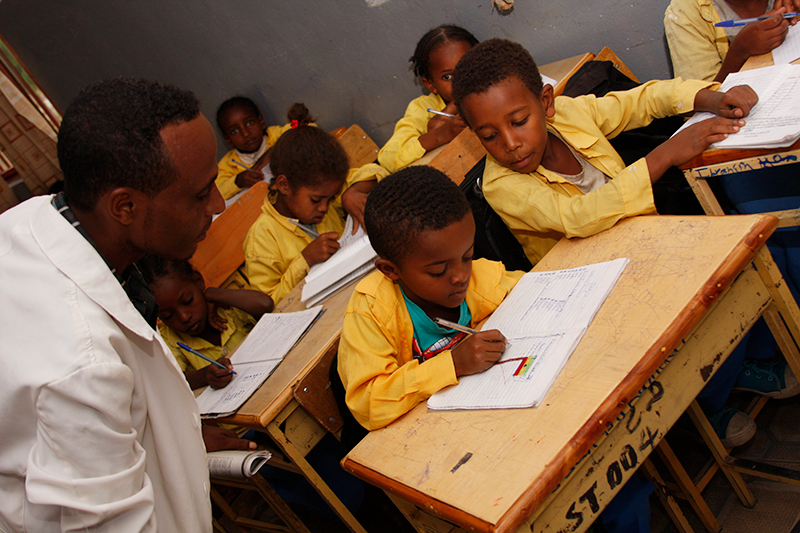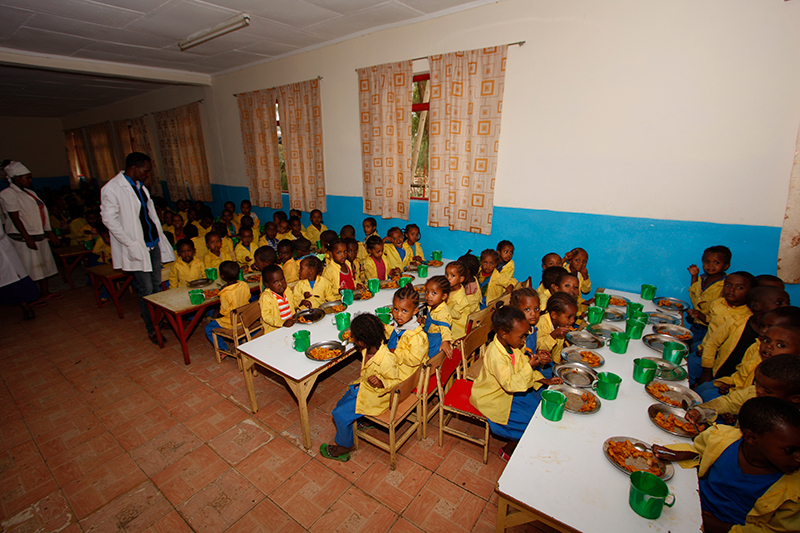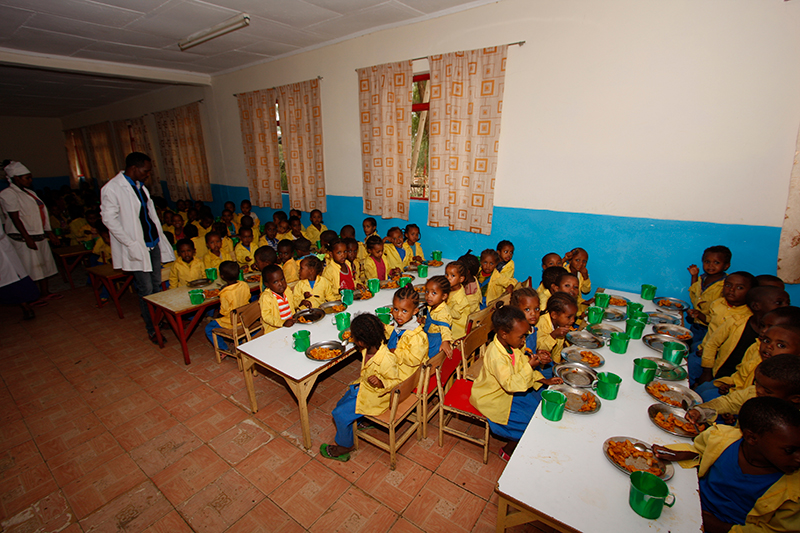 Learning program
Besides regular classrooms, the school also has biology, computer, chemistry and handicraft rooms. Pupils are also able to go to the library after school in order to, for example, do their homework. Each teacher specialises in a specific subject. Children are taught the following subjects at school:
Oromo (regional language)
Amharic (national language)
English
Environmental science, like hygiene
Integrated science
Mathematics
History
P.E.
Aesthetics
Geography
Handicrafts (for example, children learn to uses materials from the surroundings to produce a piece of art)
Social studies (where they learn e.g. how to communicate with one another) from class 6-7 (10-11 years)
Chemistry and biology (from class 7-8), which involves e.g. conducting experiments.
I.T.