Primary School
At the age of 4 the children start at school. They learn immediately the basic principles of hygiene, like: washing their hands and faces and washing clothes. The children will teach these basic principles of hygiene often to their parents at home. This way Afriflora Sher brings development to families, which increases the standard of living of the entire region.
The children also share other information with their parents, for example about vaccinations. The school stimulates this. Every friday, the school organizes a parent meeting. All parents come to school. Afriflora Sher agrees that employees get a break from their work so they can be present at the meeting. During this meeting all important and current topics will be discussed.
A school day
08:00 AM – The children enter the school ground and gather at the country flags and sing their national anthem.
Then the children go to their teacher. There are made 2 rows of boys and girls per class. The girls enter the classroom first. The teacher starts the day with an absentee list and the children sing a song in which they thank Sher Ethiopia.
10:00 AM – 12:00 PM – Toddler break. The toddler's (4-6 years) go to the dining room where they get a warm meal.
12:00 – 12:30 PM – A Break for all other classes
14:00 PM – Schoolday is over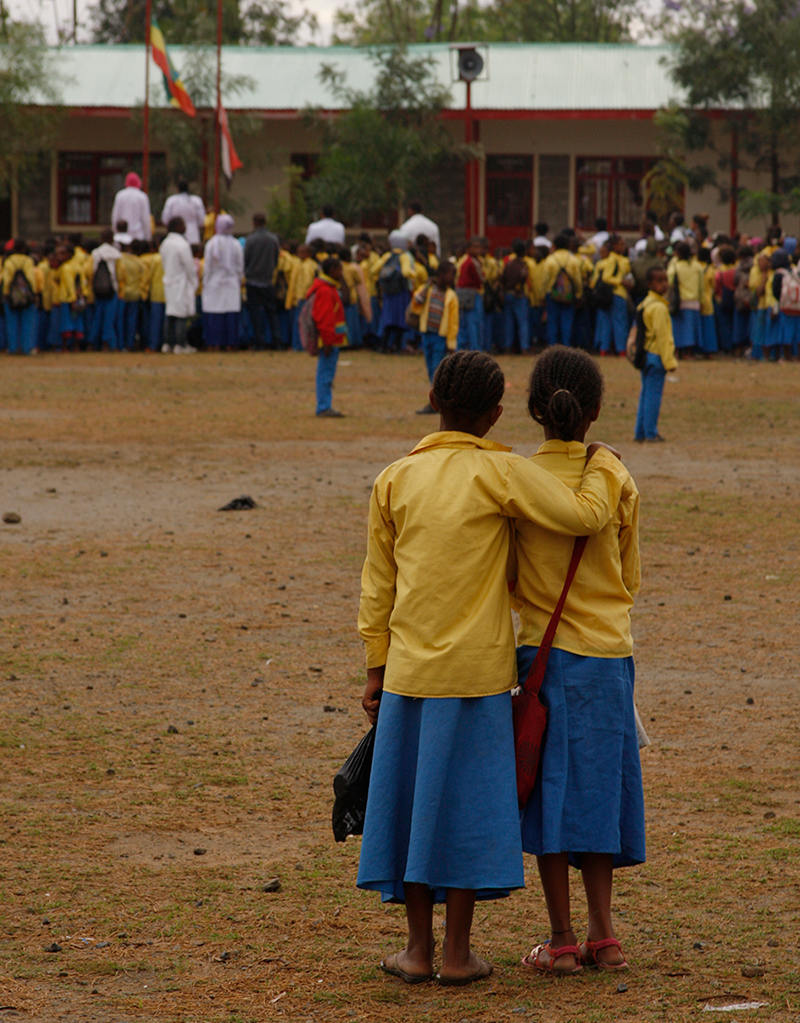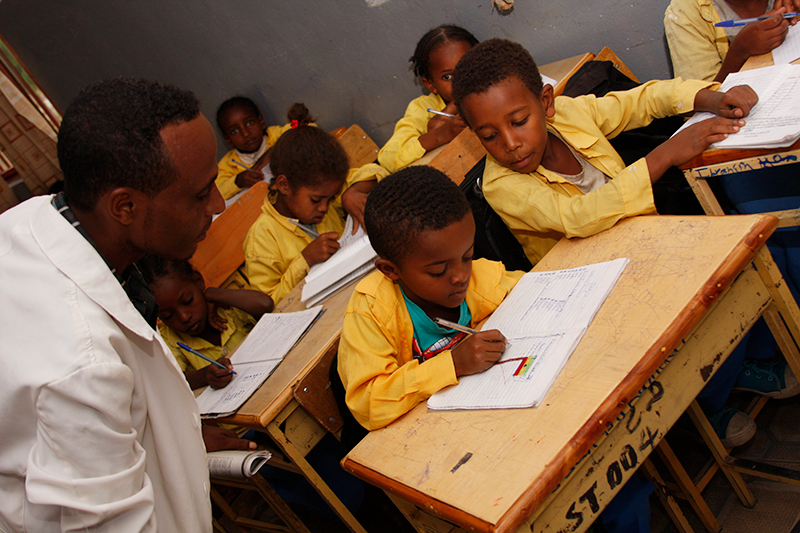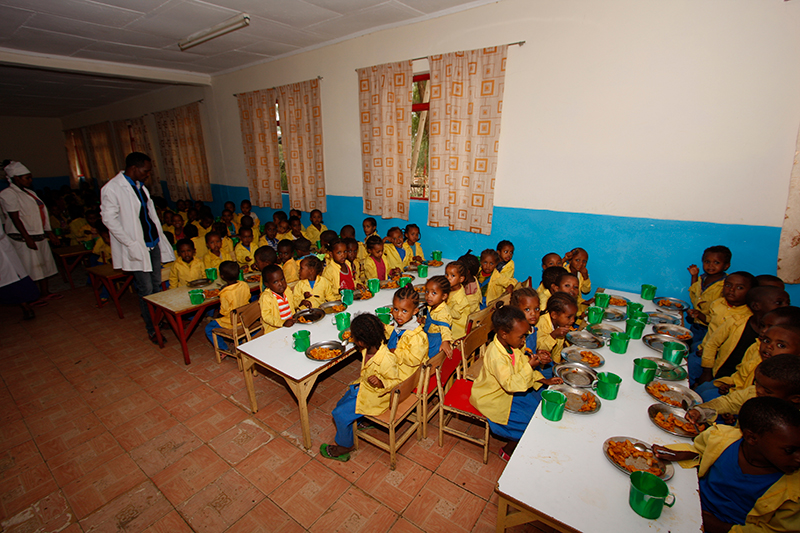 Learning program
In addition to the regular classrooms there are also biology, computer, chemistry and handicraft rooms. Because the older children often have to take care of their younger brothers and sisters because the parents work, they have the chance to do their homework in the library.
Every teacher is specialized in a specific class. The kids follow these classes in school:
Oromo (regional language)
Amharic (national language)
English
Environmental Science (like hygienes)
Integrate science (concepts of balance and psychics included)
Mathematics (math)
History
Gymnastics
Esthetics (music)
Geography
Handicrafts (Children learn to make art from materials around the area)
Civic education (morals, how to communicate with another, democracy) Starts in 6-7 grade (10-11 years)
Physics science (7-8 grade) (concepts of chemistry, biology – experiments)
IT class