Sher High School
In 2014 the first group of students completed the primary school. They started at the Sher High school.
This school has 1500 students and consists of 50 classrooms, 5 practical rooms, a laboratory and a library. The children in high school are at age 14-18. Some are 20 years old because they entered the school later.
Modern developments
At high school the students have besides the general classes also engineering classes. For example they have IT classes so they keep up with the modern developments. These skills are valuable at universities and offer a chance for a better future, more job opportunities and a better income.
After 10th grade there is a university preparatory class. Only the best students are in this. The students have to take a special test before they can participate.
Library
In the library are school, work and reading books in the 3 languages: Oromo, Amharic and English. The books are buyed at the local market or visitors bring them during their trip. Students can borrow the books till the end of the year. This way they get the chance to develop themselves. In high school there is also a class for homework coaching.
Even when the school is closed, the students are allowed in the library. There is always a supervisor, also in the weekends.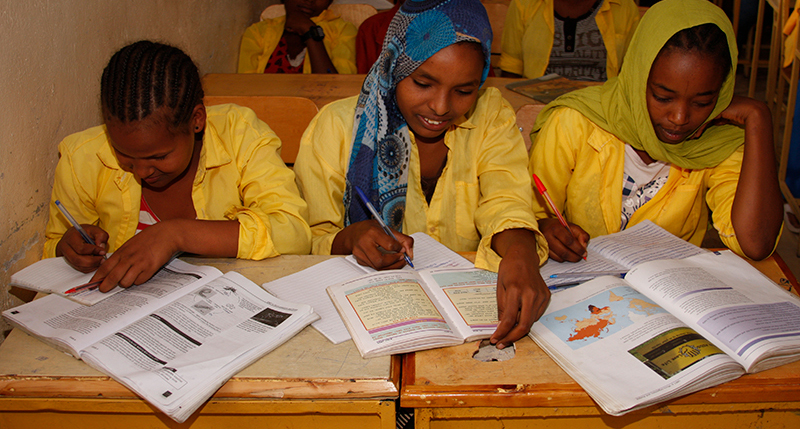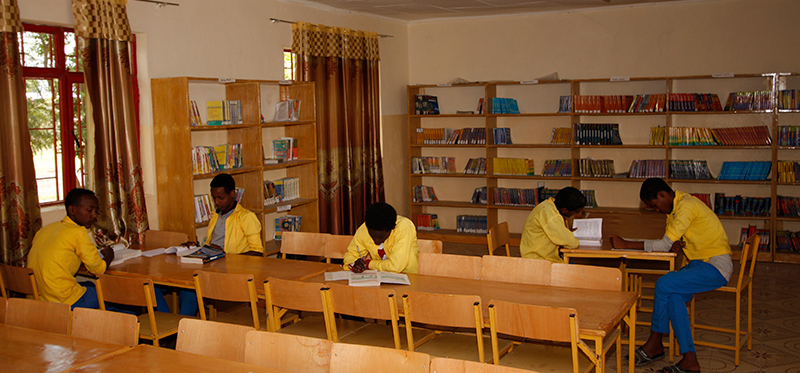 Afriflora Sher brings… books, scripts and other school accessories
Graduation percentage
99% of the students in the Sher high school graduate. They go to universities in Addis Ababa or to others in the area.
Due the high level of education at Sher School, Afriflora Sher brings students to the university cities where they fit in well with other students.
The students often have the ambition to help their people. They choose jobs in which they help the society, such as:
Nurse
Engineer (roads, bridges, buildings, houses: civil instructions)
Surgeon
Doctor
This year, the children of this school are doing the national state exam for the first time. They expect that 80% of the students will go to universities. Their participation at the university is paid by the government. This is a loan, once the students graduate from university they repay this or they going to work for the government.